Welcome to
Plansel Online Store
Coincidences are often the beginning of extraordinary stories. With a shipwreck off the coast of Portugal in 1956, the founder of the Viveiros Plansel nursery - Jorge Böhm - indirectly laid the foundation for an extraordinary success story in viticulture. He has been studying and selecting Portuguese grape varieties since 1978 and has verified and certified over 300 autochthonous grape varieties. He passed this knowledge on to his daughter Dorina Lindemann, who founded her own winery in 1997, the "Quinta da Plansel" in the heart of the Alentejo in Montemor-o-Novo. The climate in the Alentejo is temperate, can reach up to 45 ° C in summer and down to minus 4 degrees in winter.
Dorina is passionate about the indigenous grape varieties of Portugal and she is particularly passionate about three pilot grape varieties from Portugal: Touriga Franca: The little Macho or Cowboy, wild berry aroma and extremely powerful and expressive on the palate.
Touriga Nacional: The multi-faceted prestige grape variety from Portugal with gentle, warm fruit aromas and floral nuances of violets and orange blossom on the one hand, strong and expressive tannins on the other. Like Yin and Yan. Tinta Barroca: Just a word Rubens, fleshy full fruit with a hint of fruit sweetness. Elegant and expressive.
The winery has three wine lines in its program, the Marques de Montemor line, which stands for fruity and easily accessible wines made from several grape varieties. The Plansel line, the main line of the Quinta, which stands for selection and terroir, always trying to emphasize the great personality of one of the native grape varieties. The DL-Winemaker Line, the winemaker works specifically with her three favorite grape varieties and incorporates a special feminine note.
The winemaker's two daughters, Julia and Luisa, have also been involved in the family business for two years. Julia works in marketing and sales and Luisa, who studied oenology in Geisenheim, takes care of the vinification with the long-time Plansel oenologist Carlos Ramos. Dorina's partner, Kai Schierke, supports Orbis Vini with his wine import agency (
www.orbis-vini.de
) the women's team from Germany, the strong hand in sales.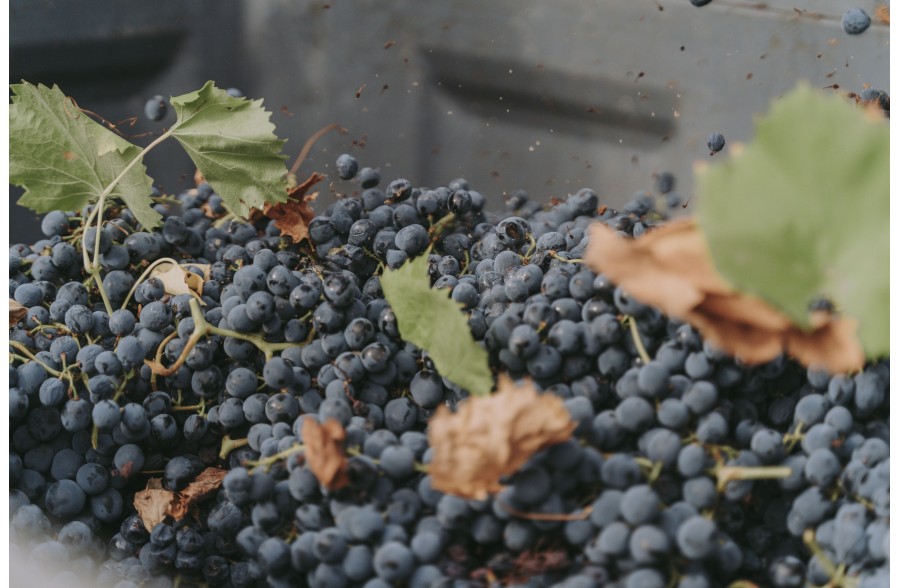 The most beautiful time of the year is ending...